I'm always changing my hair's color and I usually spend a lot of money on hair products.
A few days ago, someone asked my how do I maintain a beautiful color and a healthy hair look after all the "agressions" it is exposed. I think that the secret is to combine several products but you must find the ones which really work with your hair. In fact, even if you have a type of hair similar to mine, it is probable that these products will not work the same way on your hair.
Nevertheless, here's my day-to-day hair care :)

This is a Schwarzkopf BC shampoo recommended for blonde hair. It prevents that artificial yellow color.


My daily mascara is from Le Petit Marseillais. You can easily find it on a supermarket near you.

These are my two leave-in products: the Repair Rescue from Schwarzkopf and a high-protein leave in from Salerm. Not only to be applied after washing but also during the day to hydrate the hair.
To protect the hair from heat, this is my choice. It's an amazing and highly recommended product :)

The BC Oil is fantastic to repair and smooth the hair. I also frequently use Wella's Mirror Polish to give some light.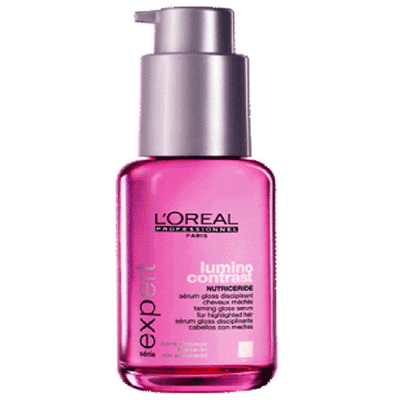 Finally, this is the serum I use everyday :)
Recently, in order to work the hair (braids and victory rolls), I also tested L'Oreal Playball. This version (anti-frizz) is great but hard to remove.
What products do you use and recommend? :)
Bisou,
La Cerise Rouge